kakaopay Onboarding kit
On their first day at Kakaopay, the crew receives an onboarding kit aligned with the corporate culture and philosophy. When we were designing the first kakaopay's onboarding kit, we considered three fundamental standards: "How should we reflect our philosophy"; "What kind of goods do people want?"; and "What is the most popular product in the office?". And, the most important thing is to ask what the new crew feels when they receive the first touch of kakaopay.
One single message

kakaopay has been redefining the financial technology industry of Korea into a new generation and it's changing as its total amount of users has already reached over 30,000,000 people. We can proudly let the crew know that we are contributing to it and that is the most powerful asset that we have. It is the "cashless" transaction.


Cross-borders country's notes


In selecting the type of currency, kakaopay looked first at the countries where cross-borders would begin like Japan, China, the United States of America, and Europe.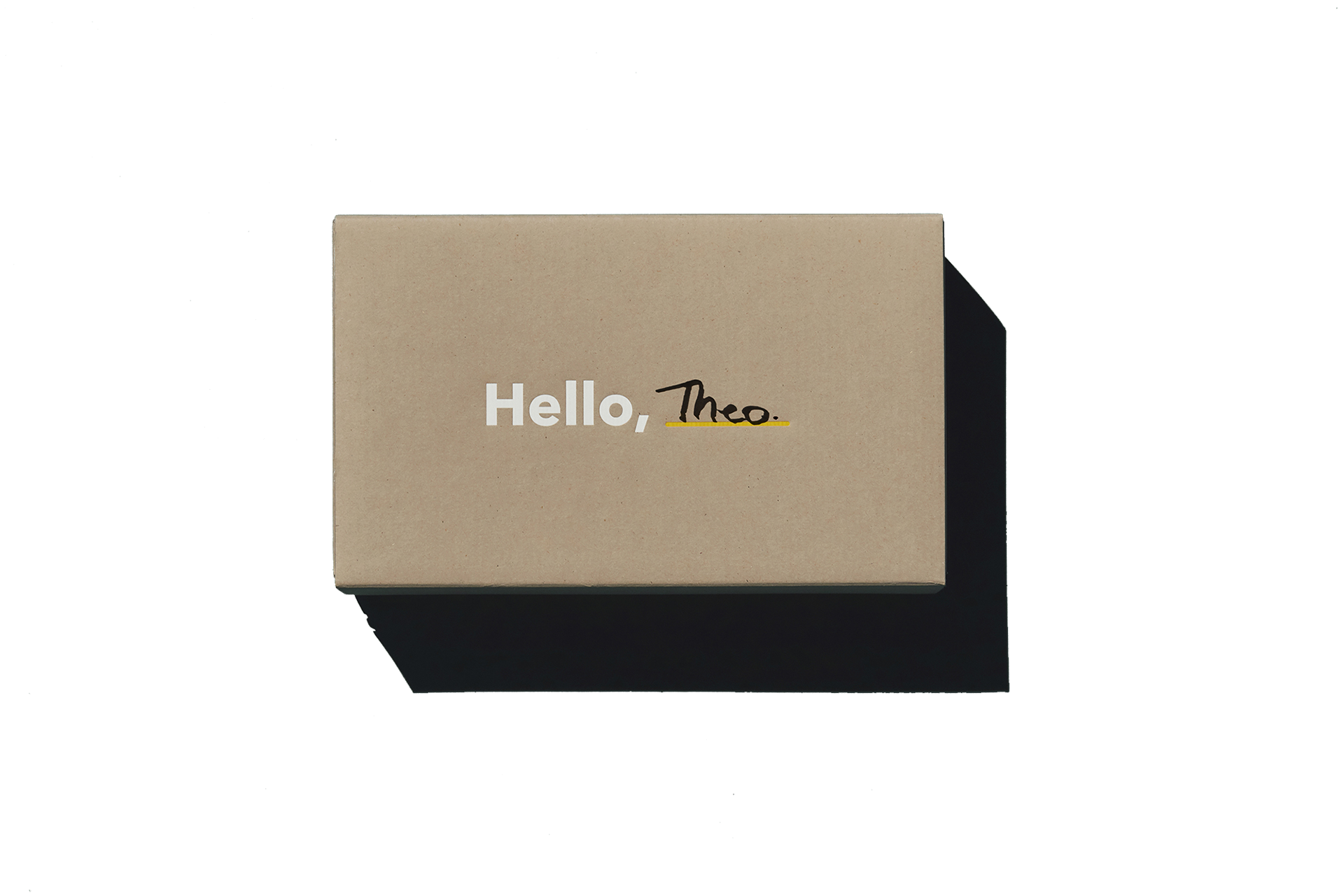 Description
kakaopay, a subsidiary of IT giant kakao corporation, is a fintech corporation providing diverse financial services from on/offline payment, money transfer, to even investment.

The kit, with "Hello, _____" krew's name written on, presents 9 different stationaries including a wrinkly and old notebook which symbolizes cash that will soon disappear. "Think, new" and "Bye, old" messages convey a concept of letting go of old technologies while accepting new. The onboarding kit brings pride in kakaopay's vision to new krew members.

Hello, krew - Think, new - Bye, old. This is our attitude in the era.
Designed by THEO.