kakaopay Office Design
This project just had a limited budget and was supposed to be finished in a very short period. Nevertheless, we analyzed some of the factors like convenience and flexibility which serve an important role in inspiring the company's employees. We assumed that there was no option but to have additional seats for employees as the kakaopay Corporation is rapidly growing. Hence, we persuaded the Board of Directors for the implementation of this project, which was to create a convenient working atmosphere by providing a more spacious space for the employees. As a result, the employees will be much more inspired and creative in their respective work.

Space Branding / Signage / Research & Planning The place where increase work efficiency
Worked in kakopay Corporation
Date: Mar 2019 --- Jun 2019
Location: 11F, 152, Pangyoyeok-ro, Bundang-gu,
Seongnam-si, Gyeonggi-do, Republic of Korea
Scale : 2,900m²
Illustration : Obig, Hongkoon
Analysis & Planning : THEO.
Art Direction & Designed by THEO.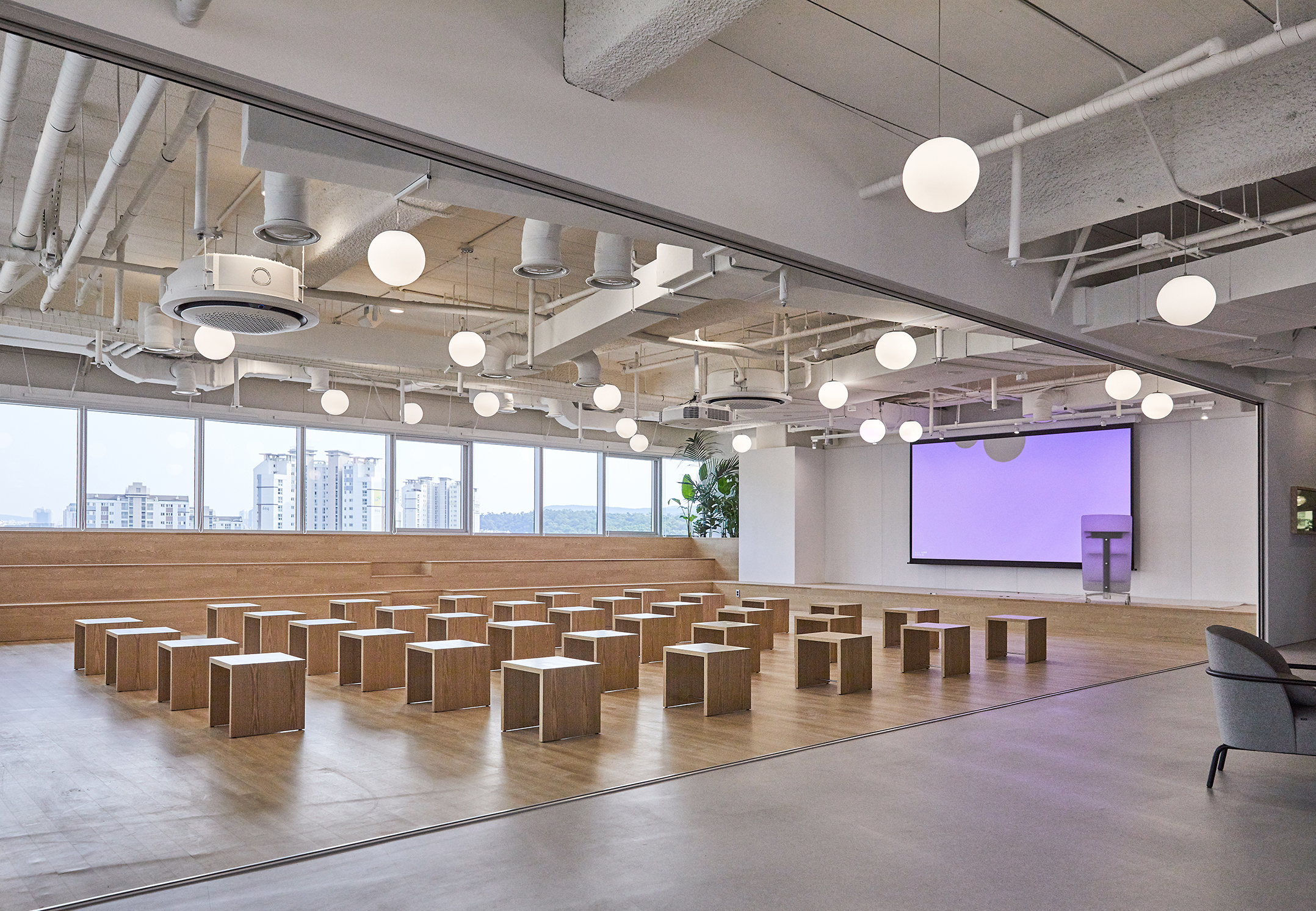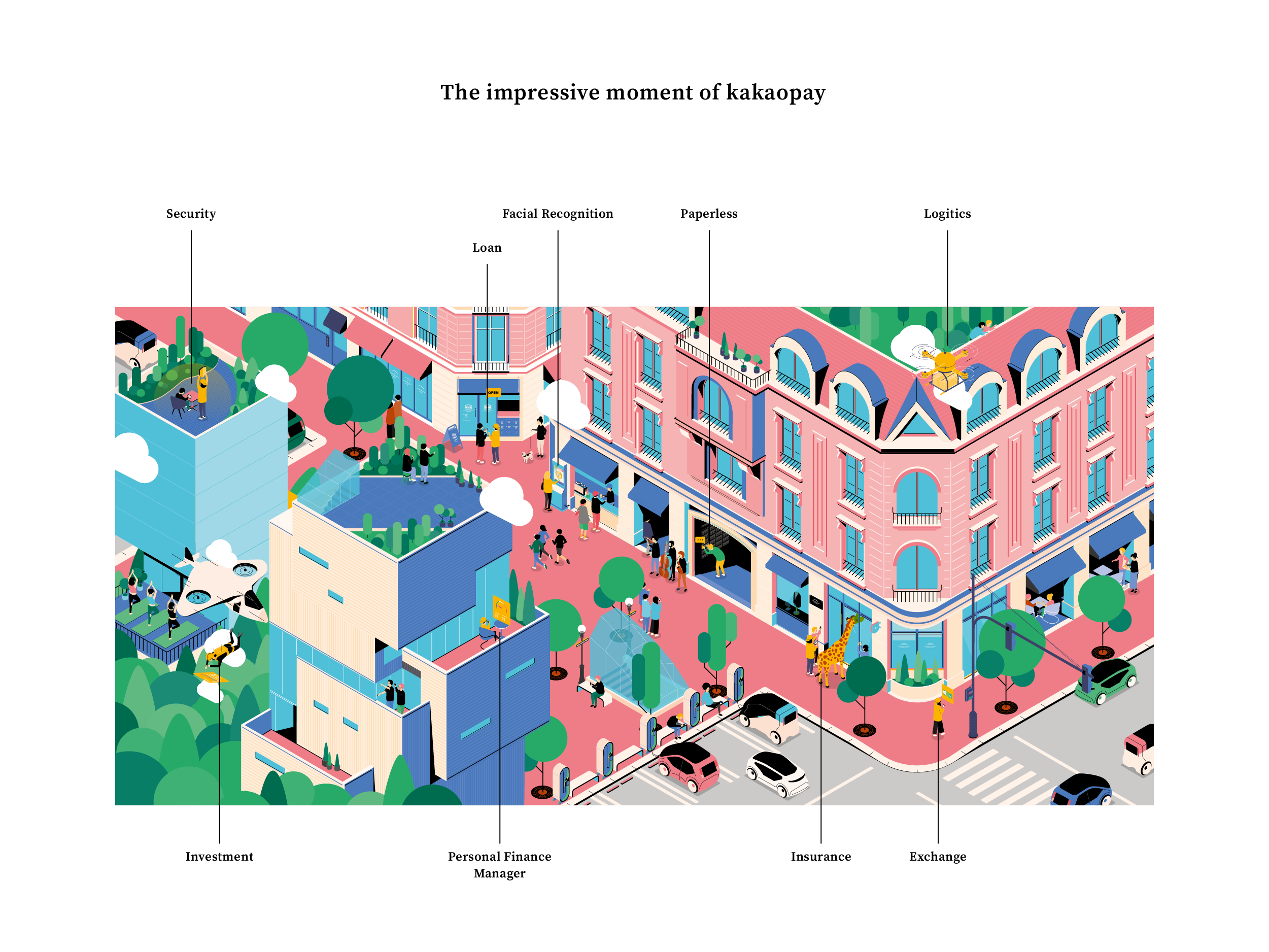 Description
This place for human. Therefore I organized all the details of the facilities and people's needs and put them into a magnificent grid while adjusting it along with the hierarchy of usage. The small beautiful gardens located in some parts of the building have made an even more relaxing working place for the employees.

Designed by THEO.