Luckit golf of kakaopay
Since kakaopay is a financial company, it is often necessary to meet a wide range of partners, from the Financial Supervisory Service to small business owners. And small gifts in the meeting enhance our brand image and strengthen our relationship.
This gift is for meeting a V.I.P partner and designed and loaded golf products to suit their lifestyle.
Branding / Package / Research & Planning
Good luck to you
Worked in kakaopay
corp
Date: Jul 2019 --- Sep 2019
When he/she play in the field on a windy day, he/she expect to be able to produce good results without knowing why. Everyone expects good luck, and when they get good results, they feel twice as good.
So I made a golf kit with the meaning of luck.
Put Fortuna, the goddess of luck, in a ballmaker and pray for good luck, and a ball pouch and a four-piece golf ball make golf even better. The package is designed to make the story look like a 'constellation' of fortune and feel like a phrase from a long time ago written in the rune.
In this every detail makes a receiver feel get hope for appearing something good to happen.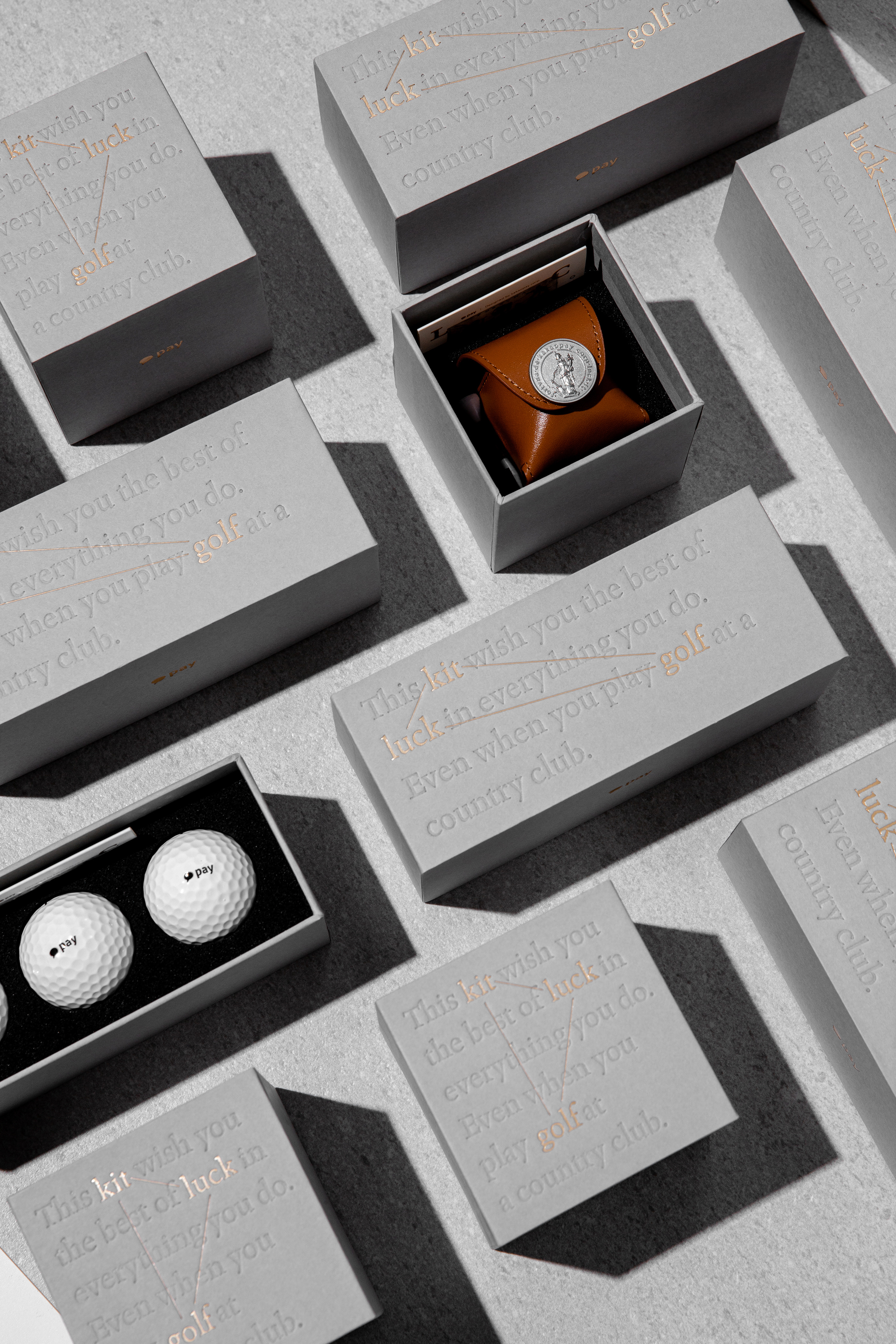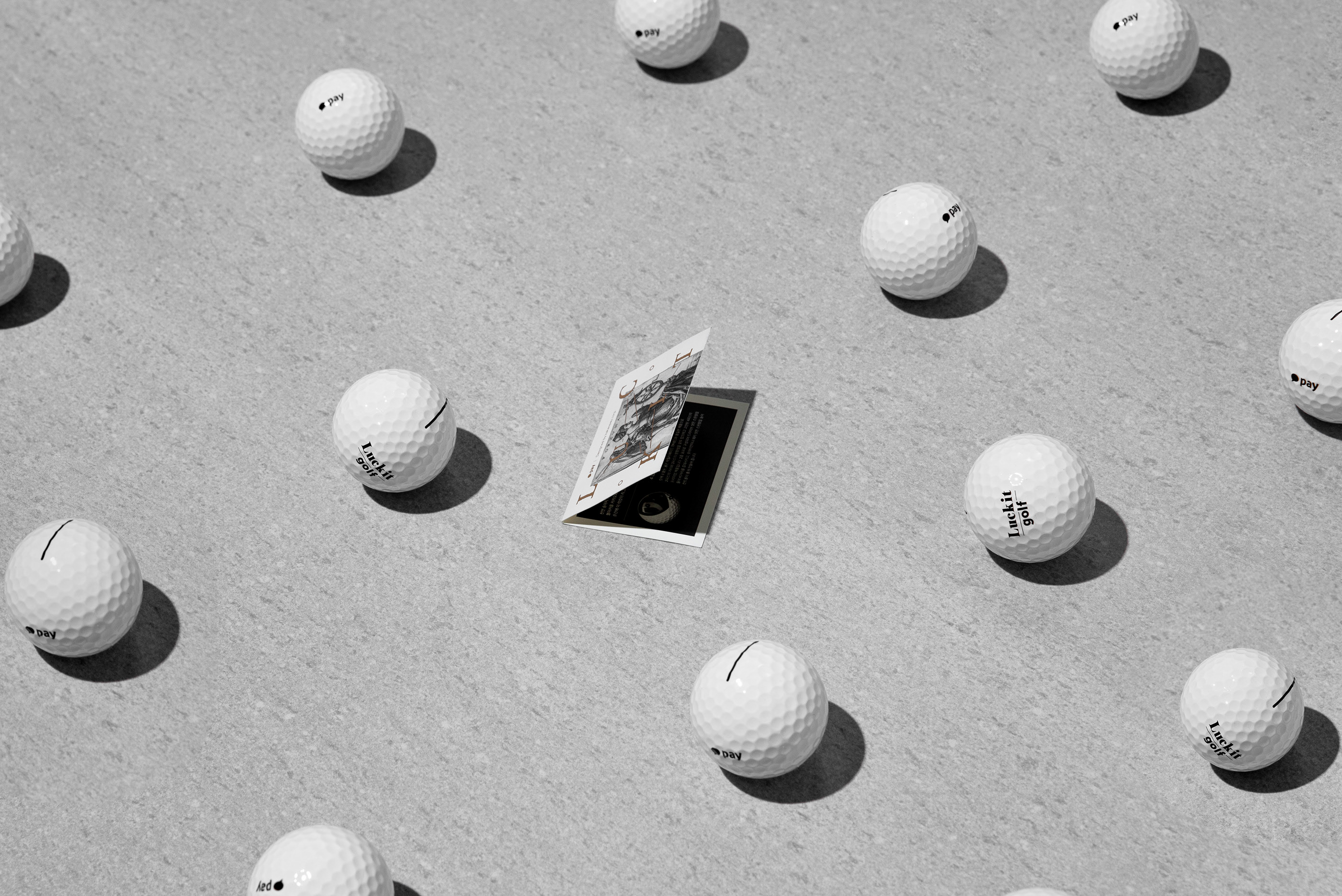 Designed by THEO.
The new illustration system of kakaopay
Mobile application services, which must provide a variety of information within a small mobile phone, differ in the extent to which the consumer understands the information, depending on how it is delivered. In case of deliver informations to use 'text' delivery is costs are low but difficult to communicate clearly according to the consumer's environment (age/education/income), and on the other hand, incase of deliver informations to use 'pictures' is customer would be easy to understand it but the cost and time required for information production is relatively more.

The way we communicate through the illustration image has emerged from the time when we record and deliver information, and so far it has been useful. In the 21st century, the company uses illustration communication in a variety of fields through computers and mobile phones that are more creative and distributed than printing, and is now used as an asset to feel the tone and manners of the brand beyond simple information transmission.

We have created an illustration guide to help consumers understand and understand the financial services provided by kakaopay more easily and quickly, while allowing them to go beyond logos, fonts, and color as a brand communication asset.
Branding / Illustration / User Interface
Comunication system with illustration

Worked in kakaopay corporation
Date: Aug 2019 --- Otc 2019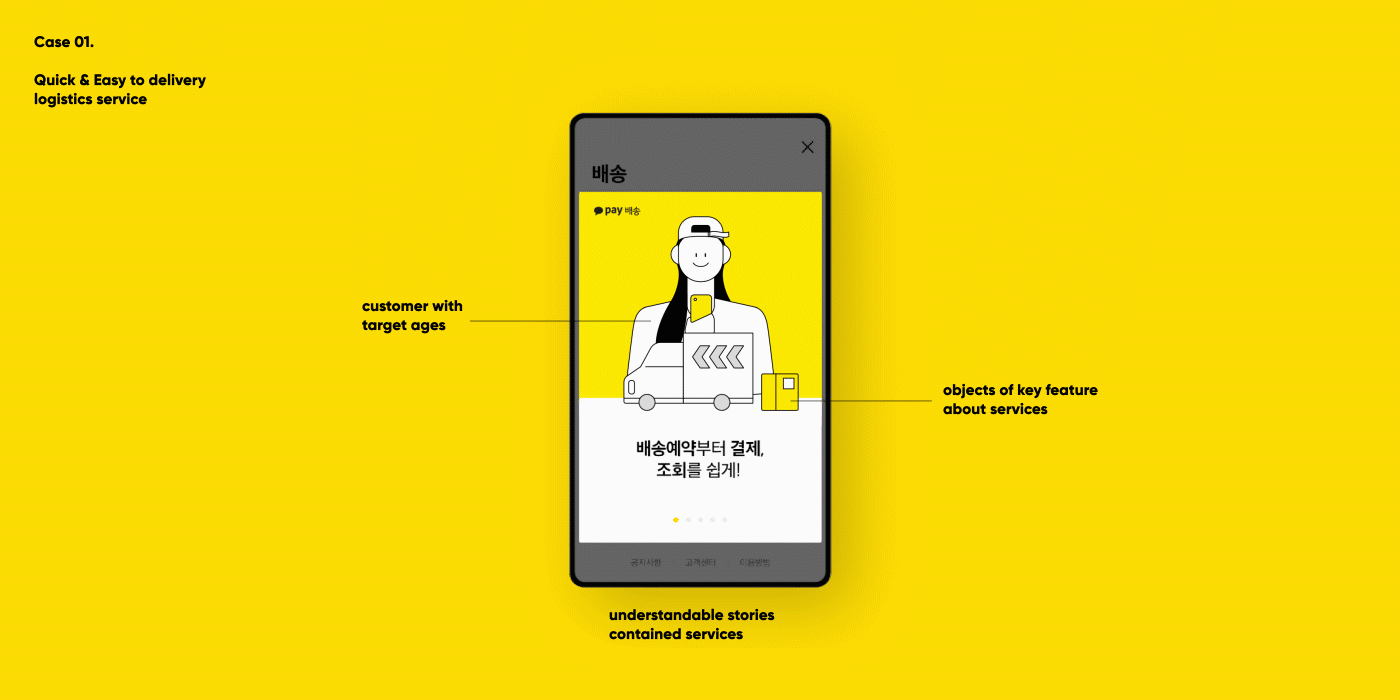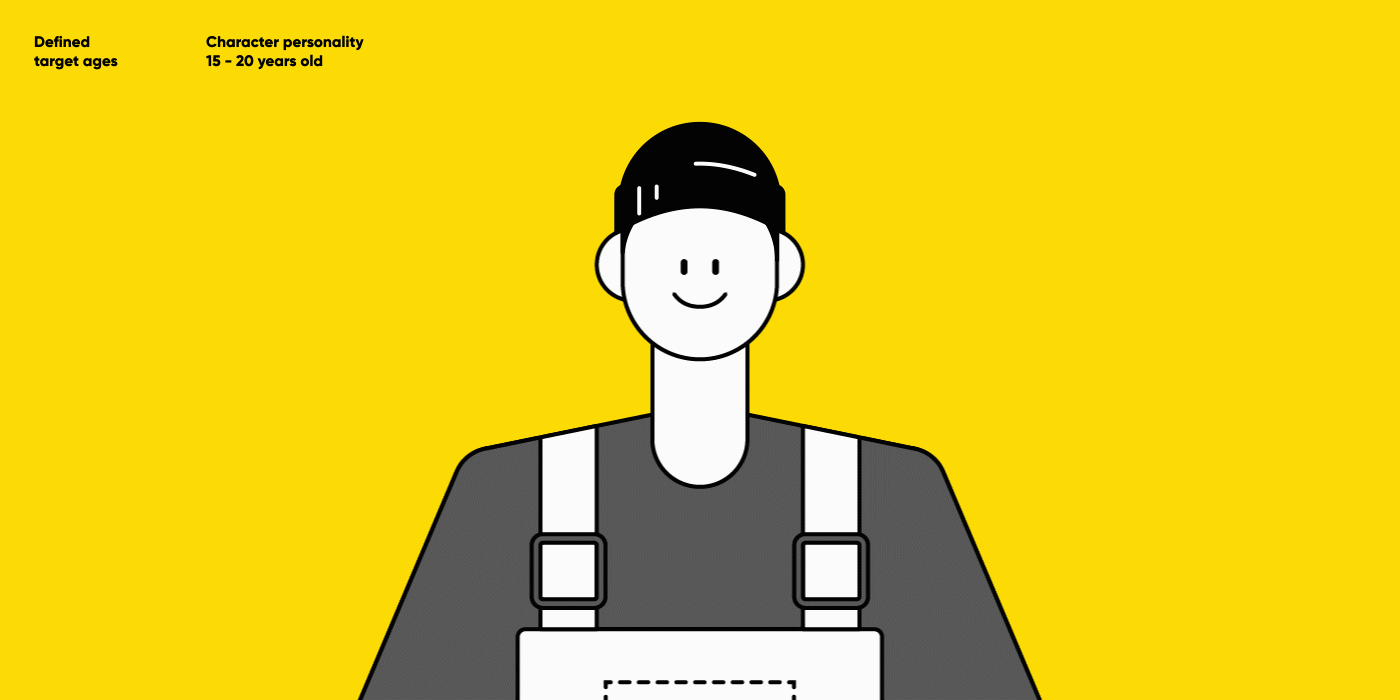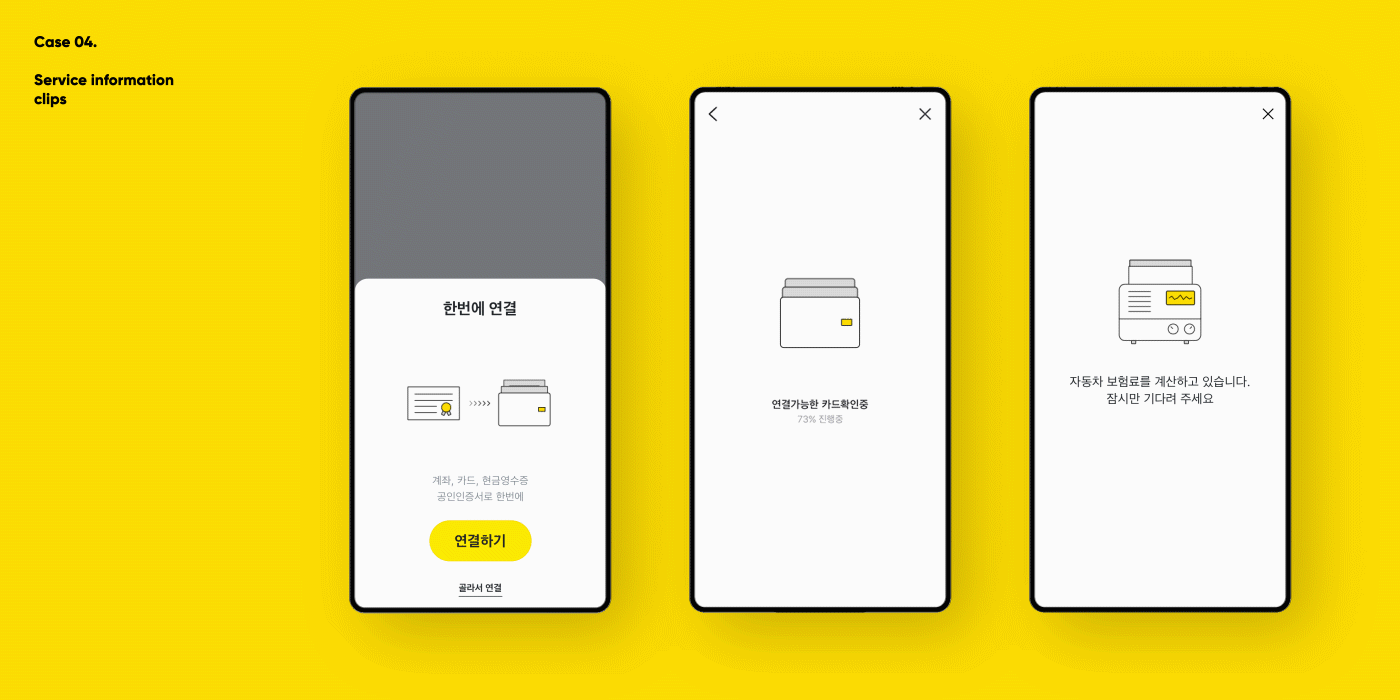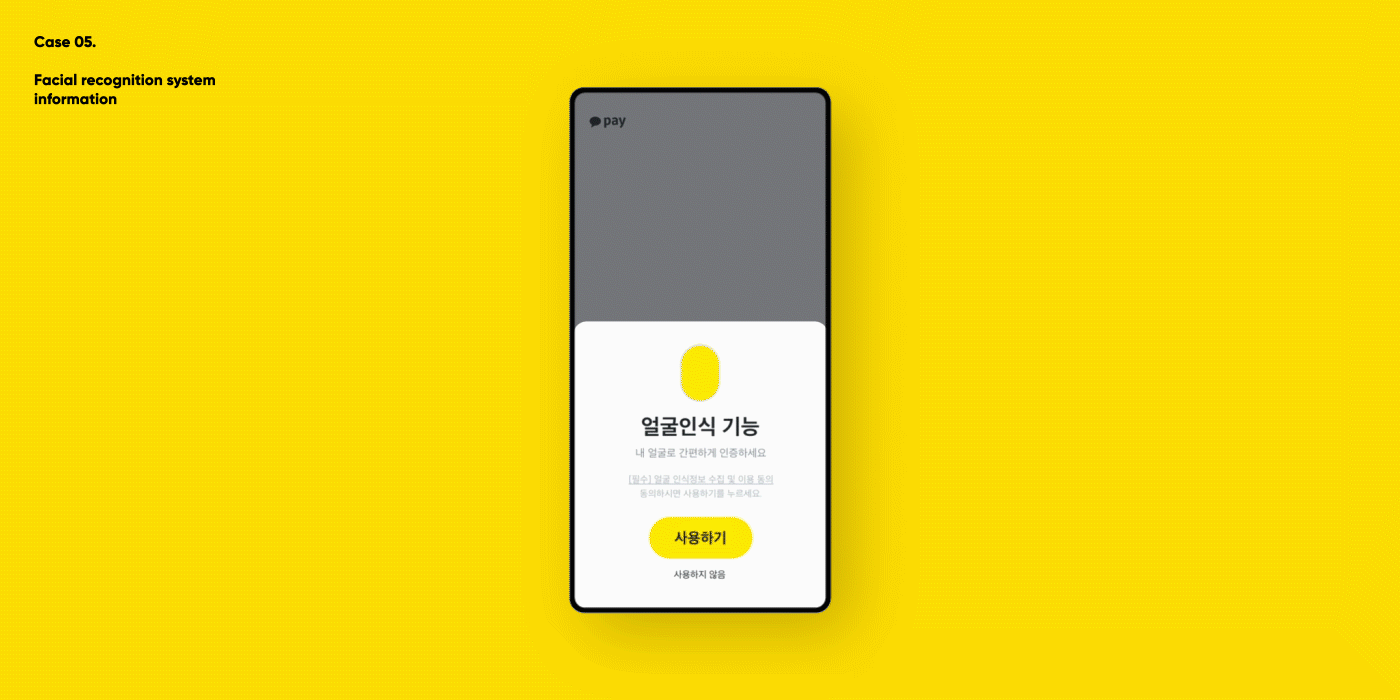 Design / Illustration / Motion Effect by THEO.
Black Monster Re-Branding
All men want to become a great man. Probably, nobody can't deny this fact. Besides, most men want to make up even beauty. I want to show this brand as a real man. Not a trick. It just expresses a spontaneous men and a spontaneous product.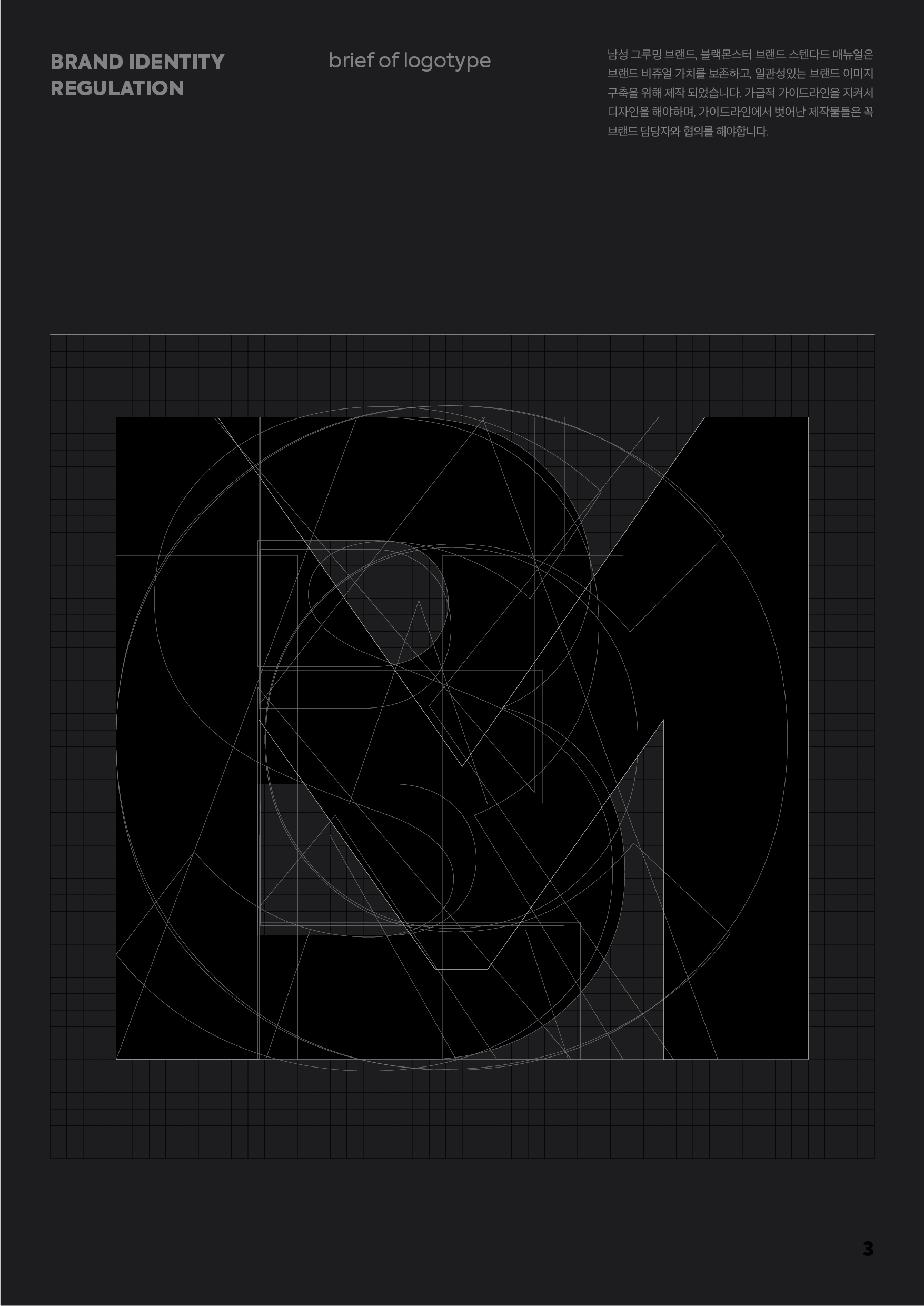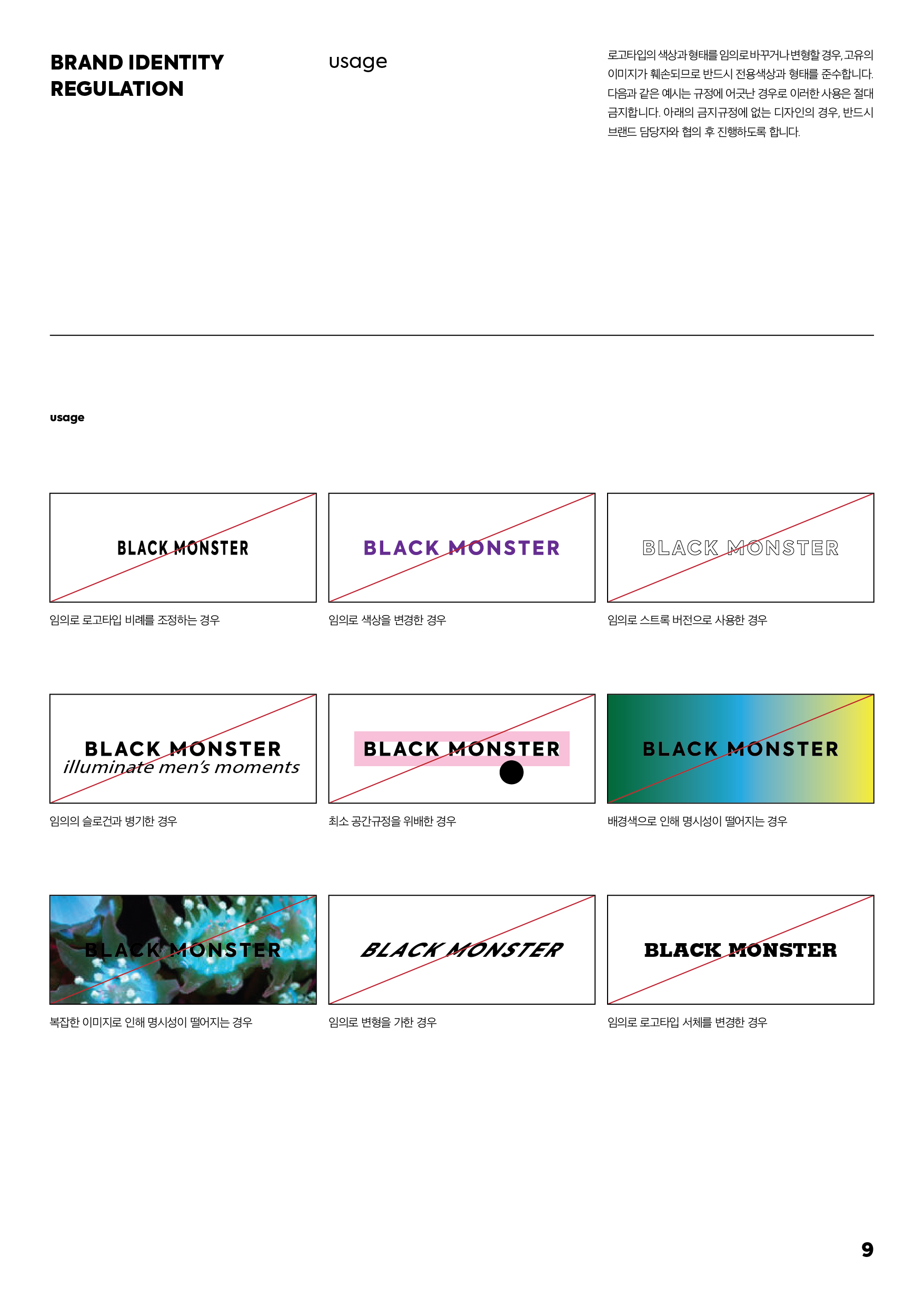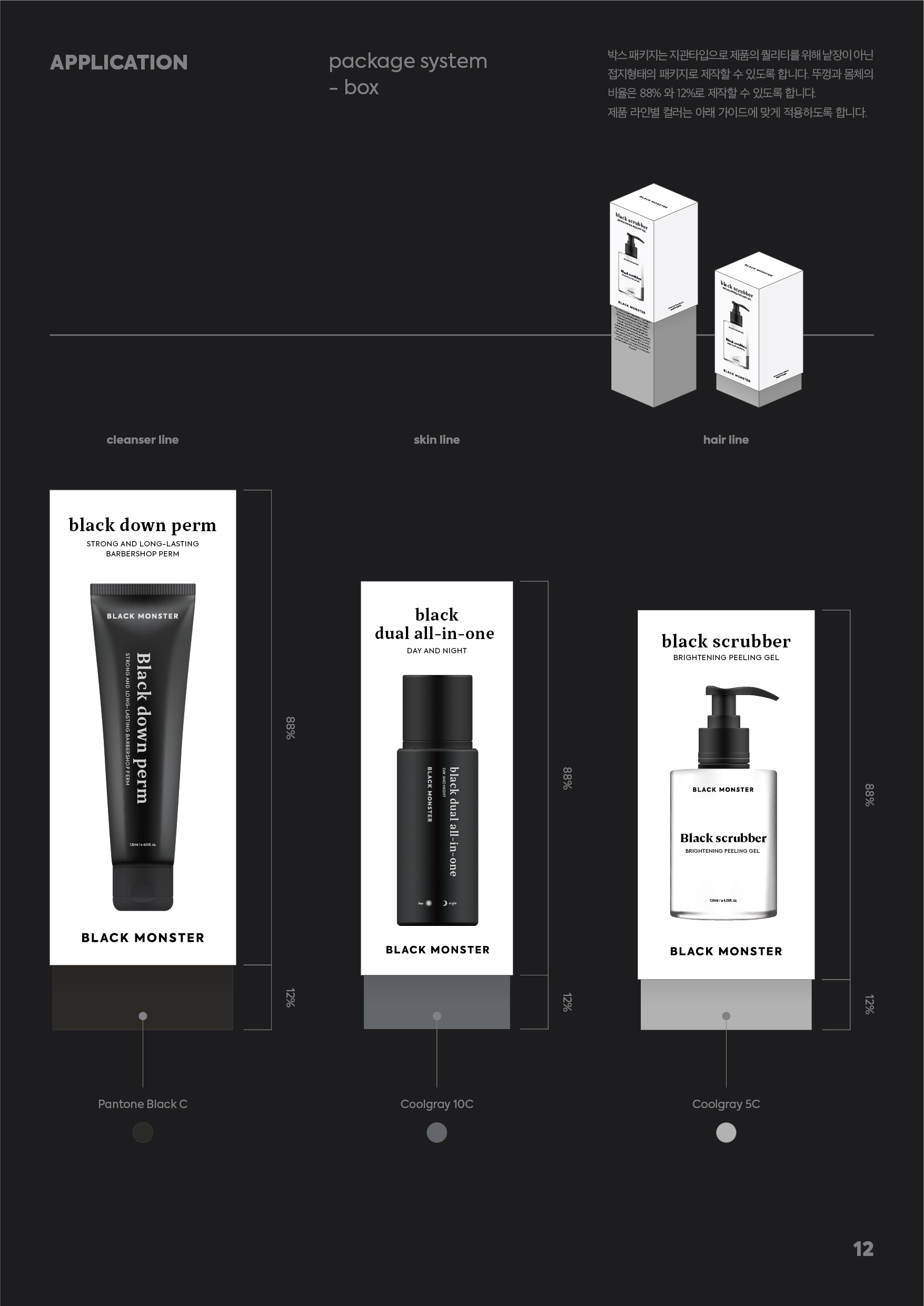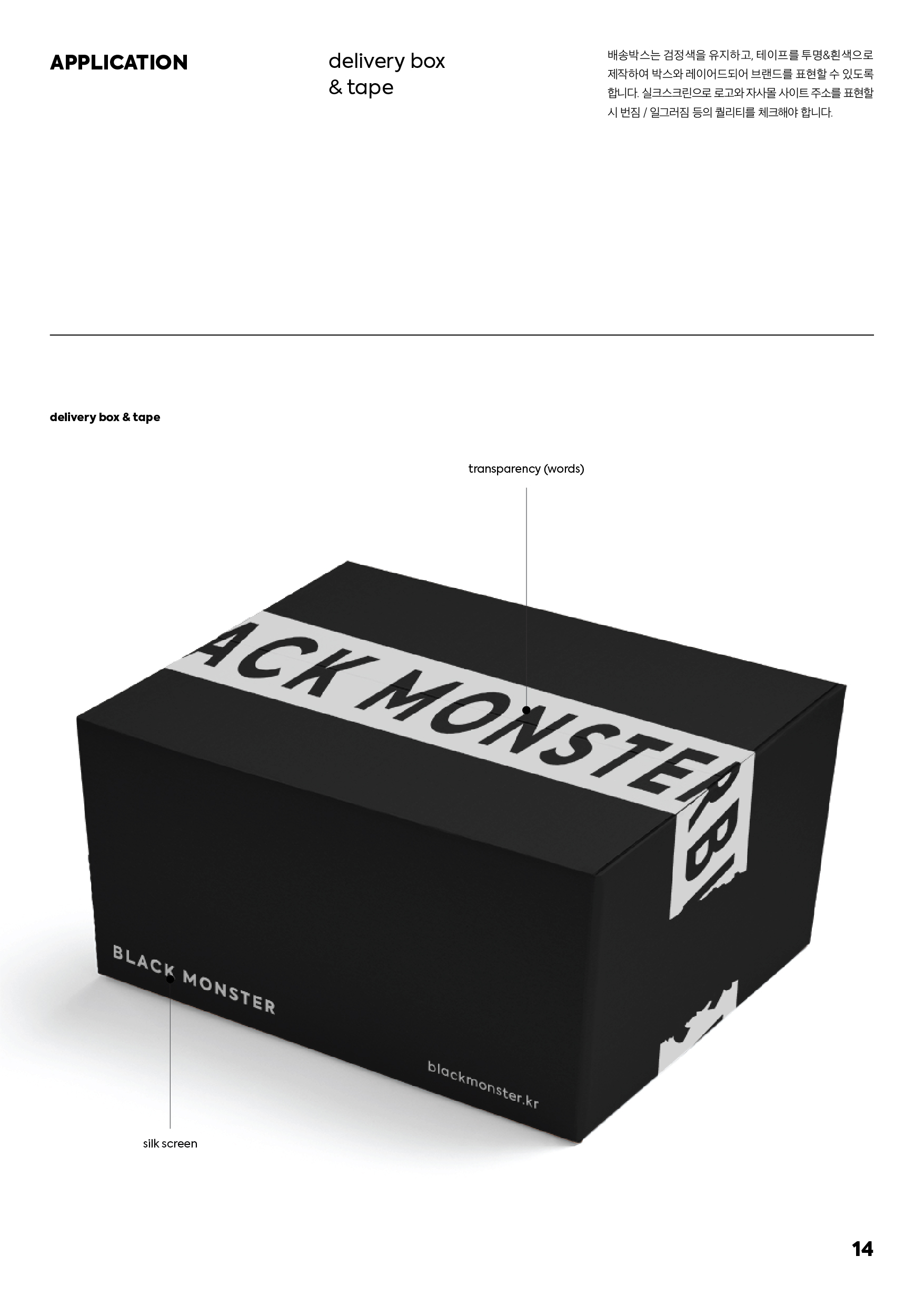 Designed by THEO.
LINE FRIENDS x inkids Theme Park in Hangzhou, China
Hangzhou is one of the beloved main cities in China. Uncountably a lot of people visit here and nearby 'West Lake'. And LINE FRIENDS's new indoor theme park placed here. It's a huge building. Therefore I needed to put a lot of attractions in this theme park. Of course, this project was tricky though. But, I figured out what I have to do for people.
1f a store
1.5f a promotion venue
New single concept showcase of 'BEAT BROWN'
1.5f a stair
To give a new inspiration what arriving another planet poeple pass 'space stair'
These pictures are moving as like as say hello.
2f a cafe & town
Adorable town is started there. Separated 5 types of house
people enjoy drinks and snacks through all places.
3f a small theme park
This is new type of indoor theme park in the main city.
Play games and take a selfy even kid playground.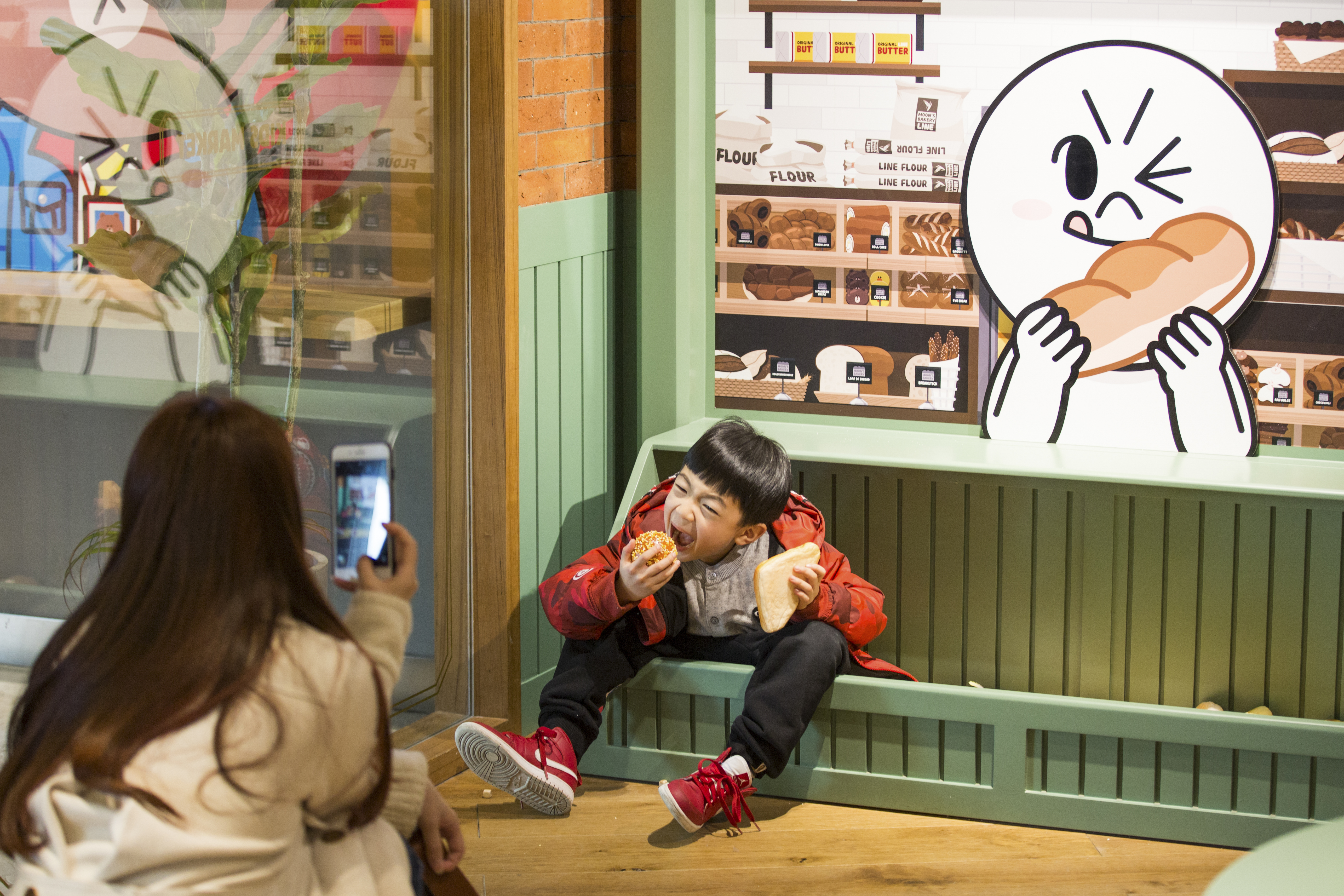 Space Branding & Siagnage Designed by THEO.
kakaopay Office Design
This project just had a limited budget and was supposed to be finished in a very short period. Nevertheless, we analyzed some of the factors like convenience and flexibility which serve an important role in inspiring the company's employees. We assumed that there was no option but to have additional seats for employees as the kakaopay Corporation is rapidly growing. Hence, we persuaded the Board of Directors for the implementation of this project, which was to create a convenient working atmosphere by providing a more spacious space for the employees. As a result, the employees will be much more inspired and creative in their respective work.

Space Branding / Signage / Research & Planning The place where increase work efficiency
Worked in kakopay Corporation
Date: Mar 2019 --- Jun 2019
Location: 11F, 152, Pangyoyeok-ro, Bundang-gu,
Seongnam-si, Gyeonggi-do, Republic of Korea
Scale : 2,900m²
Illustration : Obig, Hongkoon
Analysis & Planning : THEO.
Art Direction & Designed by THEO.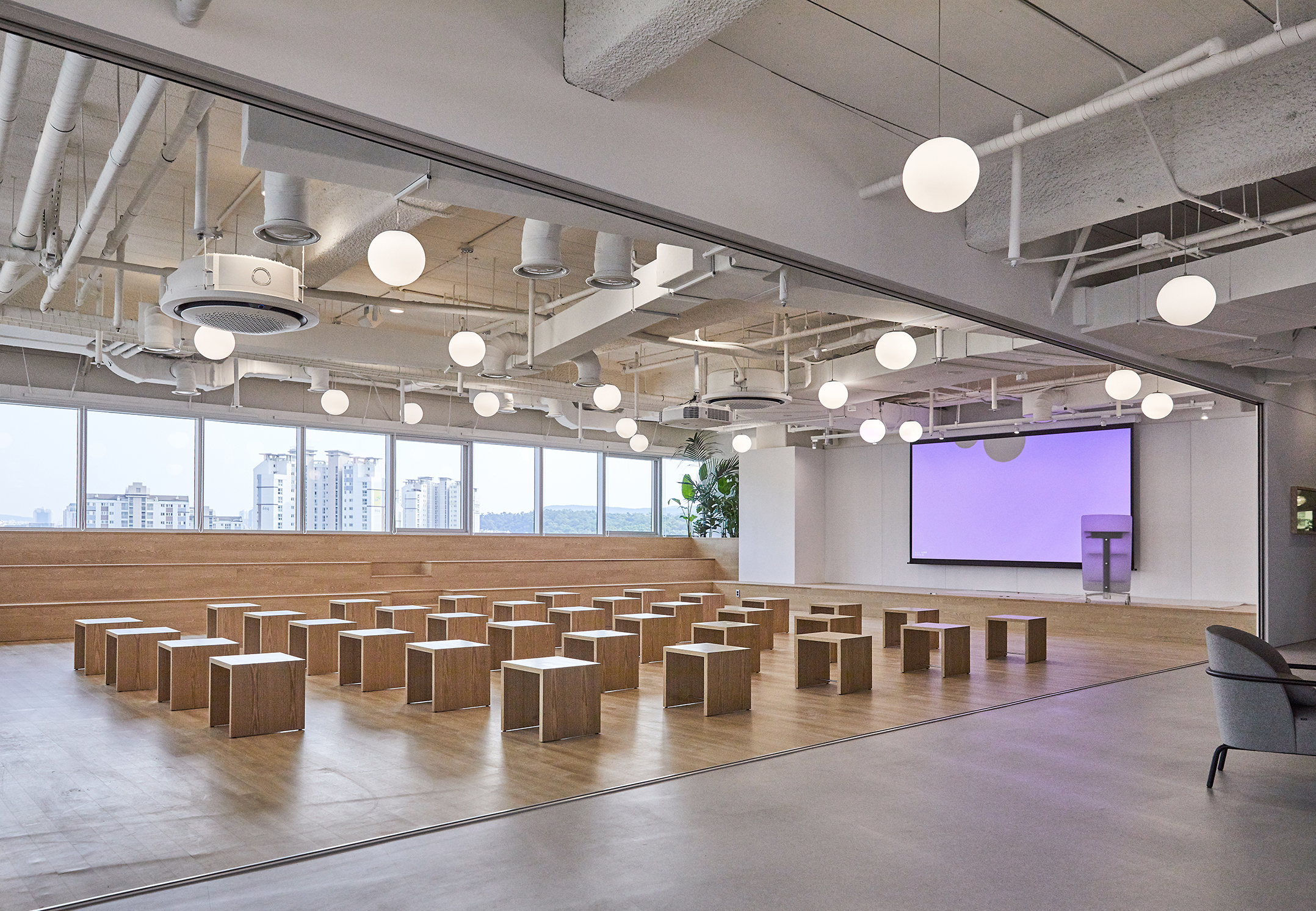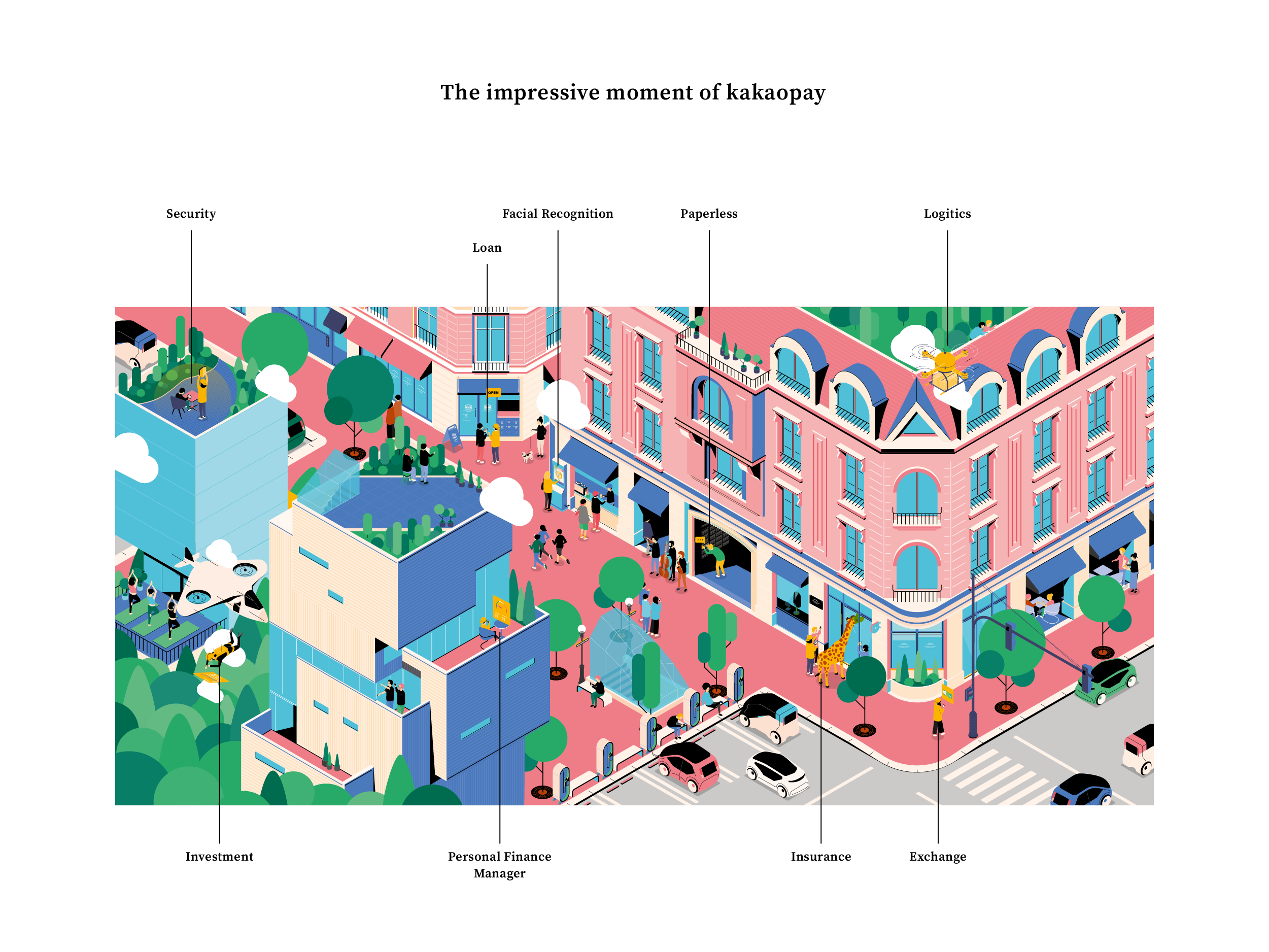 Description
This place for human. Therefore I organized all the details of the facilities and people's needs and put them into a magnificent grid while adjusting it along with the hierarchy of usage. The small beautiful gardens located in some parts of the building have made an even more relaxing working place for the employees.

Designed by THEO.