7th World Water Forum 2015 Identity
7th World Water Forum 2015 was held in Korea. The client wanted it shows Korea's identity instead of trendies. So, I decided to use the national flag of Korea as a graphic motif among many design drafts. The two main colors are dropping in and merging into one color. It symbolized the harmony of humankind.
Branding / Research & Planning Broaden
Worked in TEXT
Cowork : Seongwoo Hong
Date: Oct 2012 --- Jan 2014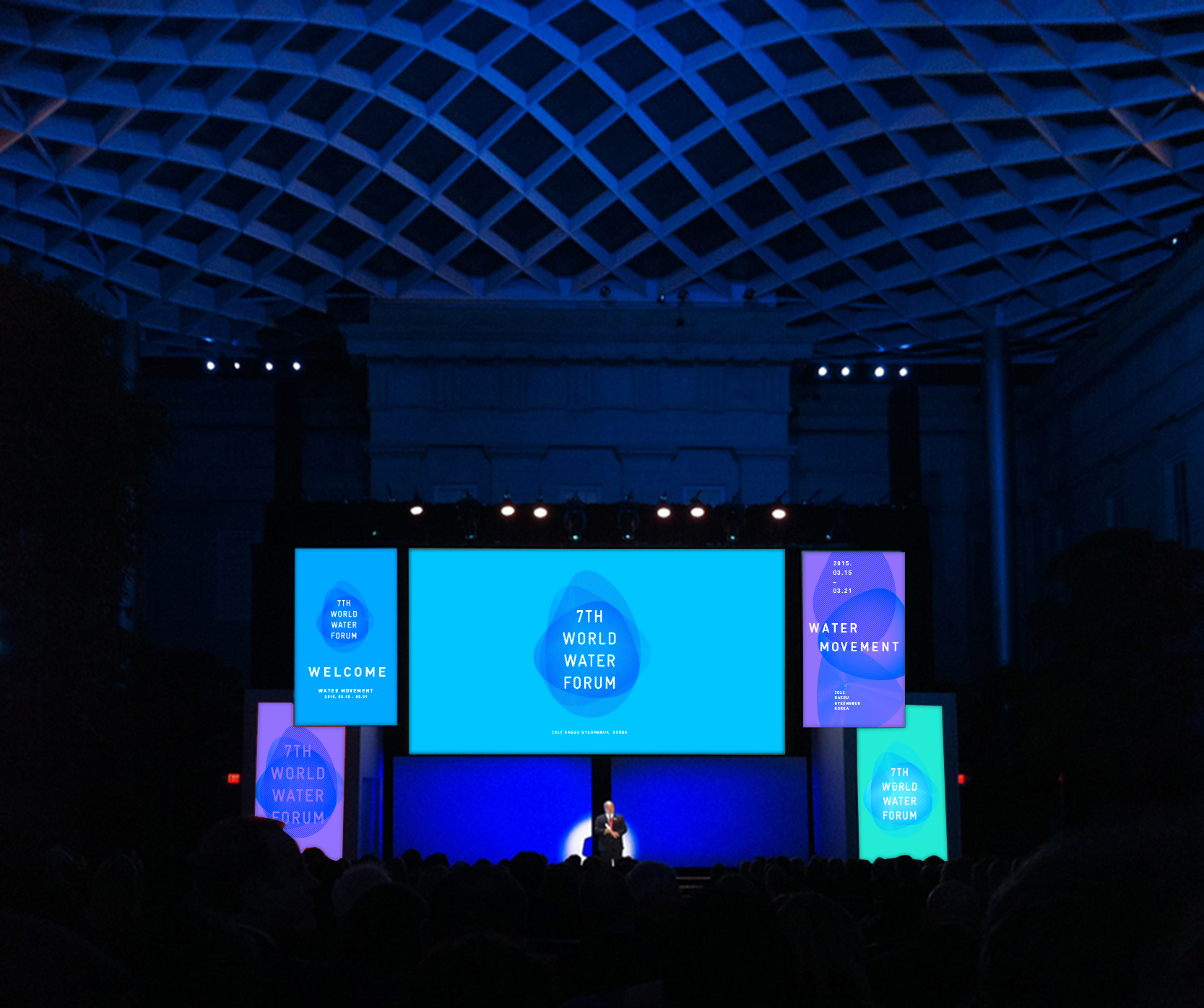 Description
Art Direction & Designed by THEO.